The K-BBQ Restaurant Frequented By EXO Baekhyun, Kai & Sehun | Yeongdonggyojib
Our visit to the popular Korean barbeque place frequented by K-pop idols including the members of EXO!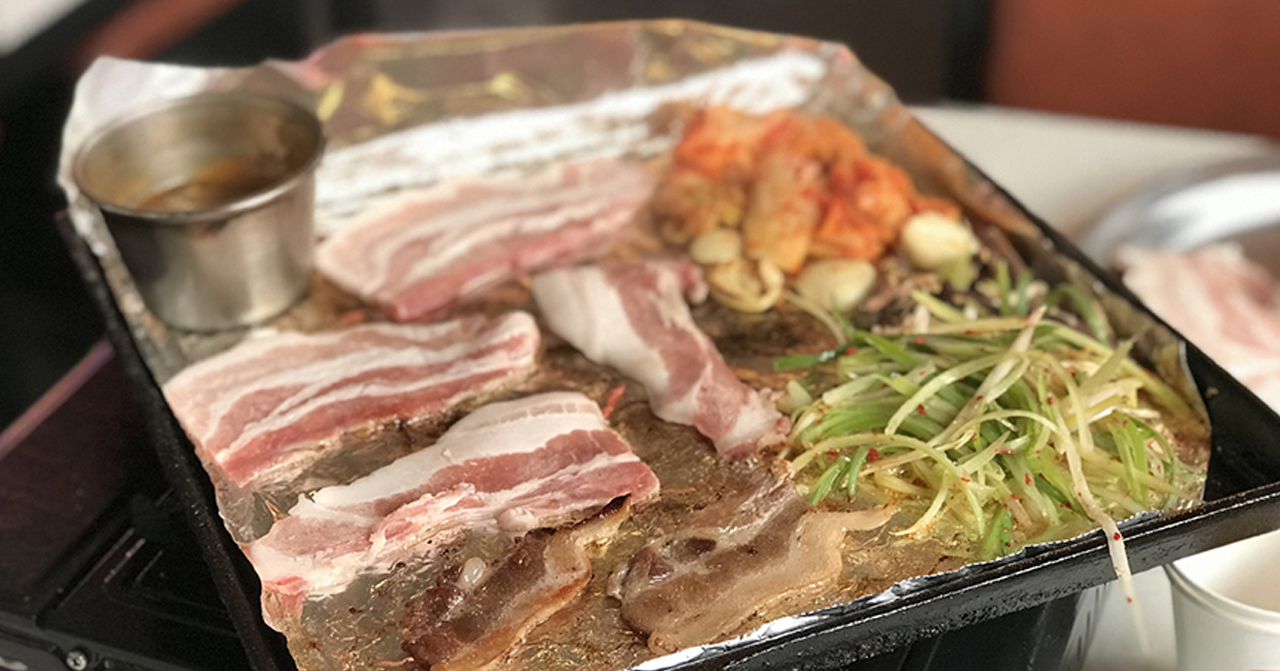 When visiting Korea, eating K-BBQ is a must! However, for K-Pop fans, your average K-BBQ restaurant might not be good enough. We'll take you guys to a K-BBQ restaurant in Cheongdam, a popular place that is frequented by many Korean celebrities. Celebrities like EXO's Sehun, Baekhyun, Kai, SHINEE's Taemin, TVXQ's U-Know Yunho, SNSD Hyoyeon, and even comedian Lee Kwang Soo visited this restaurant. Better add this to your list!
---
Information
Address: 서울 강남구 선릉로148길 11
Hours: 11:00 - 24:00
Public Transportation: Get off at Apgujeong Rodeo Station exit 4, and walk 15 minutes.
---
Menu
---
Review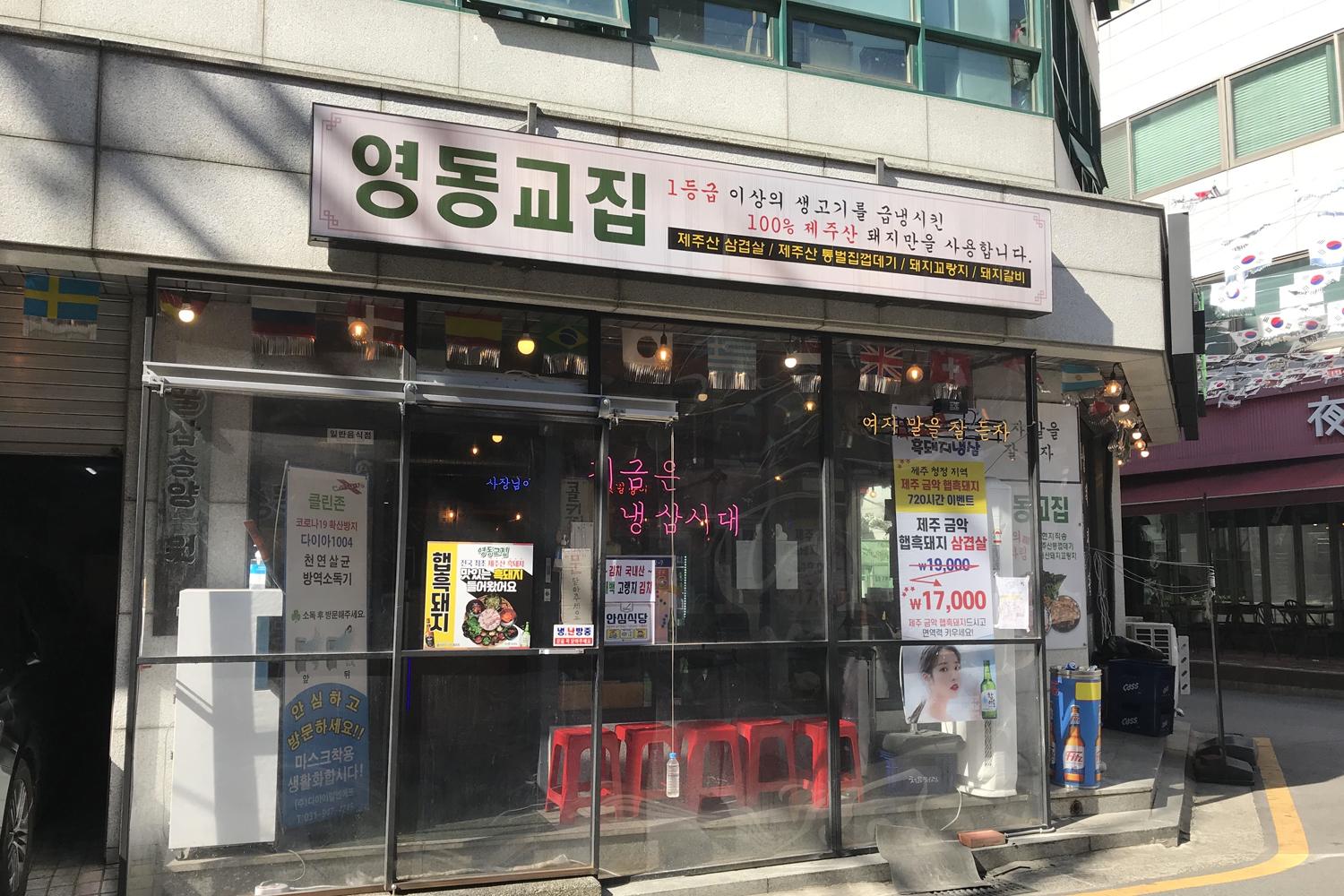 Yeongdonggyojib (영동교집) is a popular K-BBQ restaurant among Koreans including many celebrities.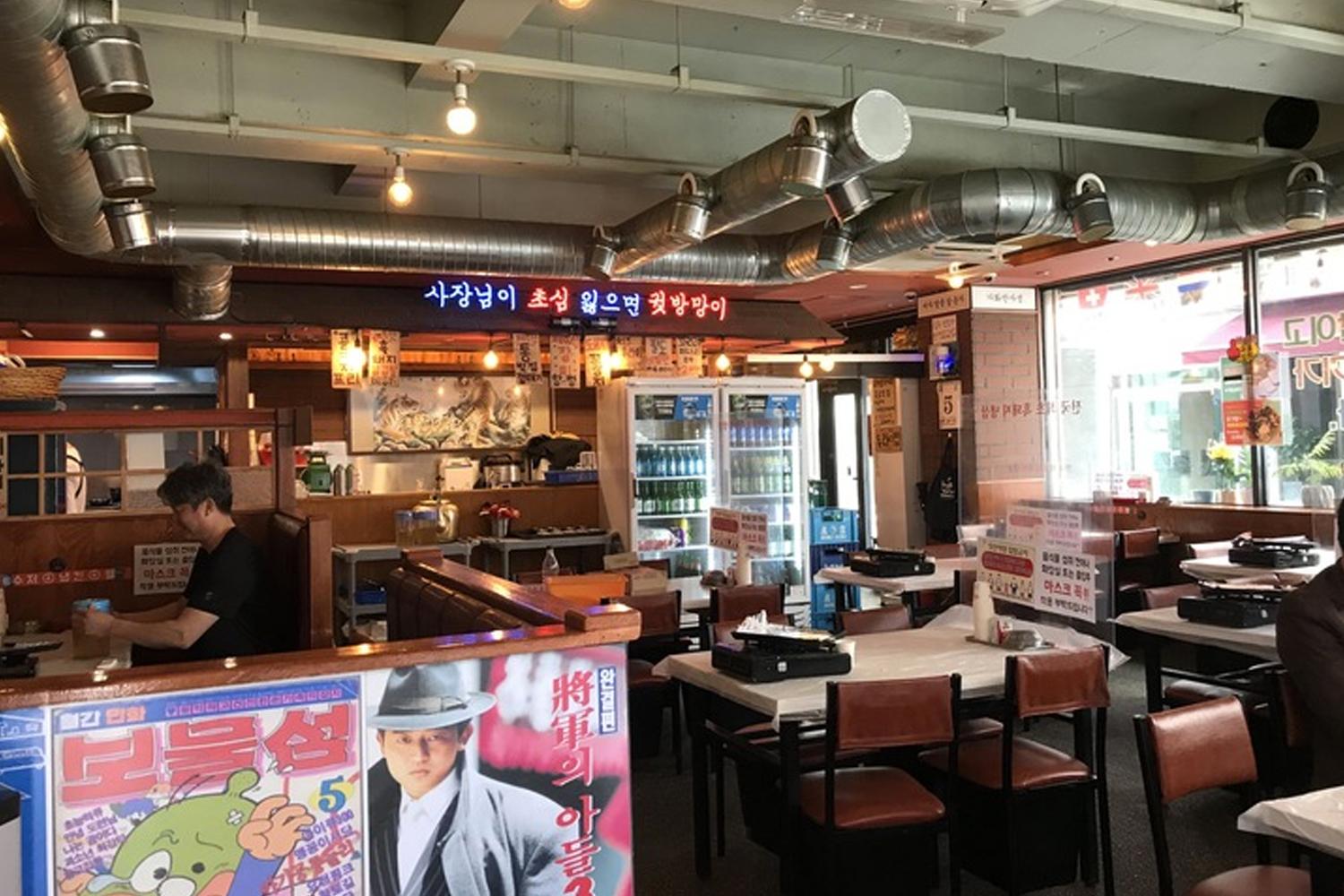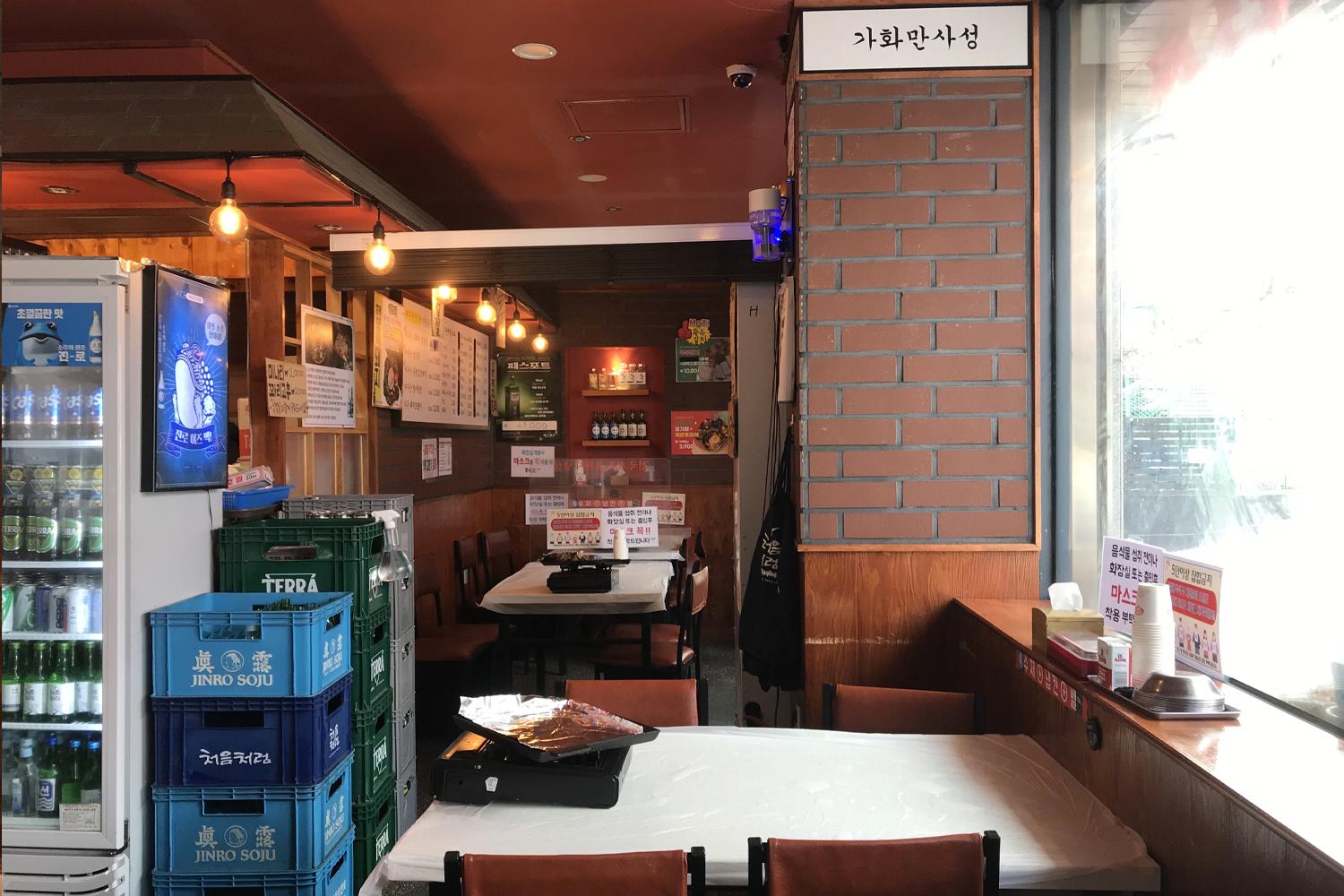 The restaurant is not large, nor is it widely spaced out. So, I definitely recommend avoiding visiting during popular rush times. I would especially avoid the dinner rush because there is a wait of an hour or so. The seating of the restaurant isn't particularly unique and mirrors most K-BBQ restaurants in Korea. If you don't want your coat to smell like barbecue, you can keep it in the storage area of your seat (the chair cushion opens up, but we didn't know until afterward).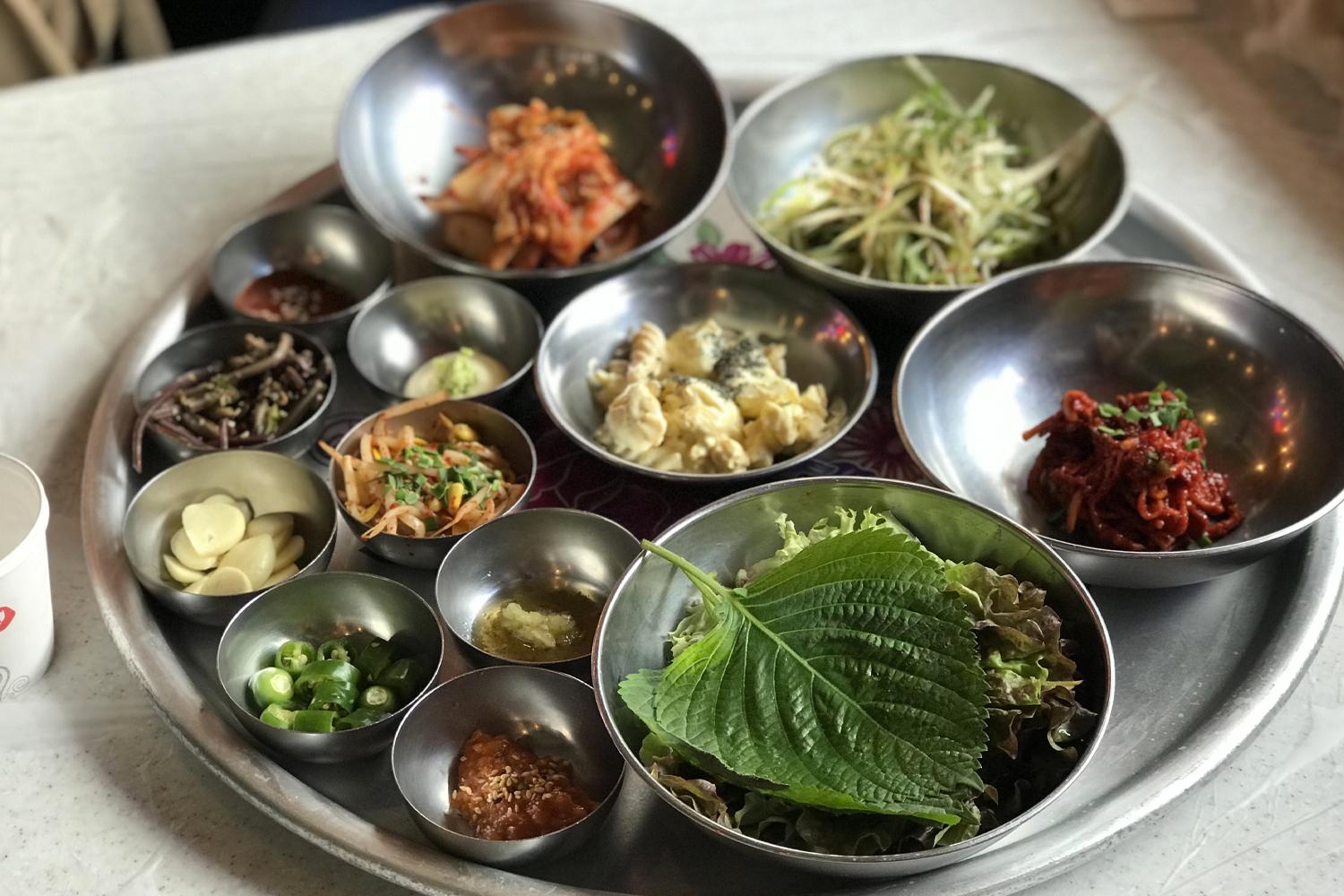 After you order, the staff will bring out various side dishes for you to eat alongside your meal. It's very exciting. The restaurant brought side dishes like egg salad, lettuce, perilla leaves, kimchi, bean sprouts, etc. In addition to these side dishes, our server also brought four different kinds of dipping sauces for your BBQ.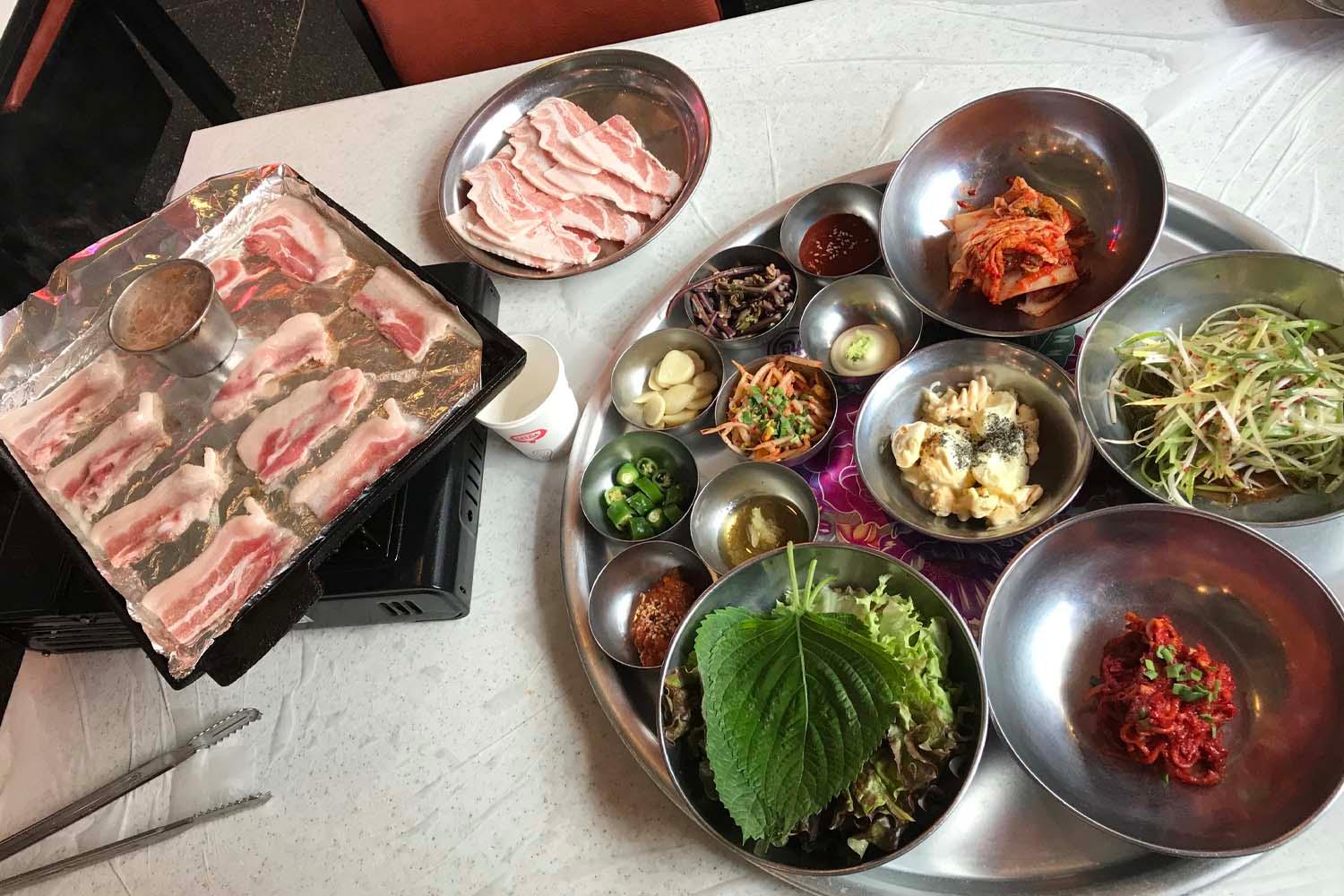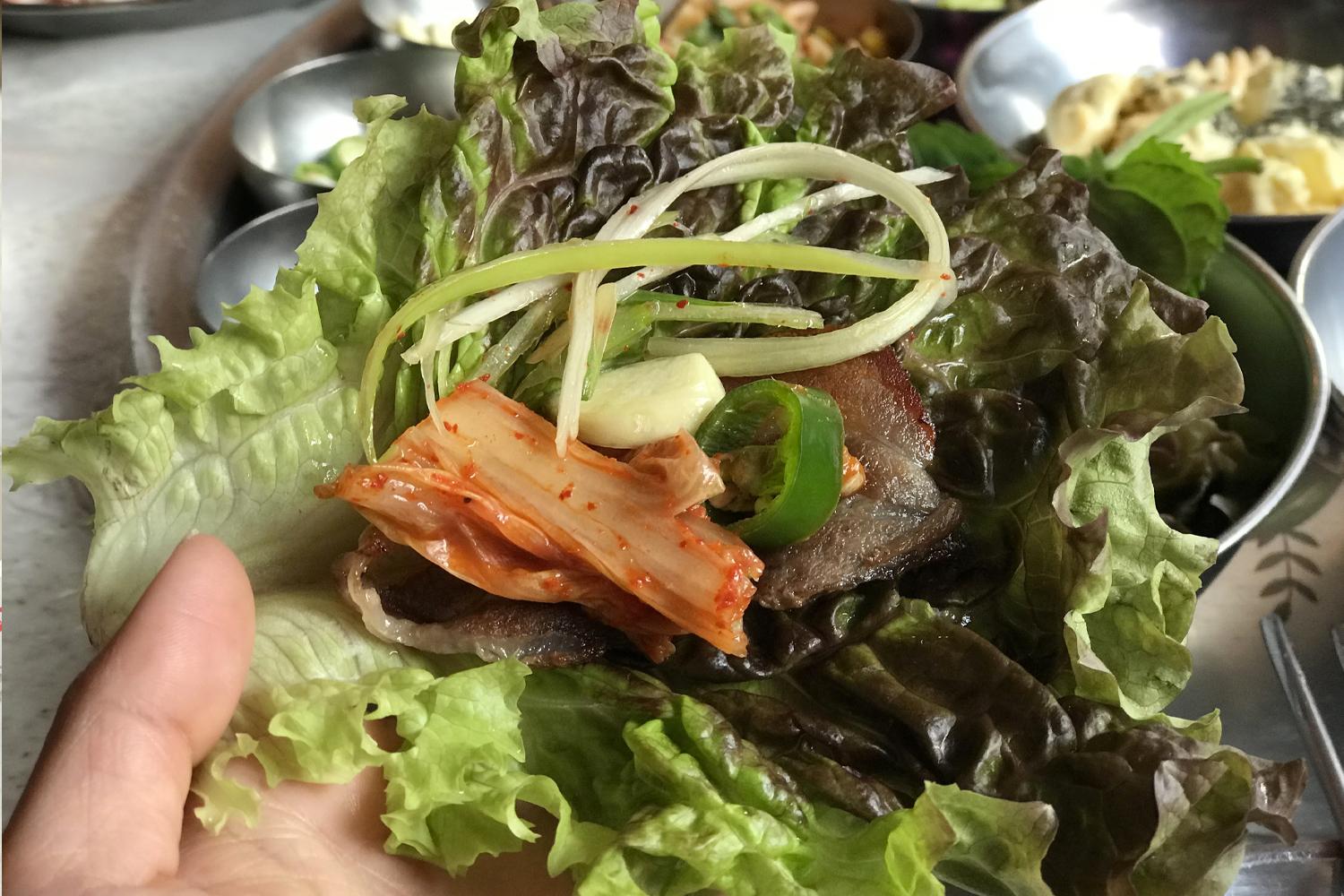 We ordered pork belly, but it wasn't the typical thick slices. We got thinly sliced pork belly. However, it wasn't too thin, and was great for grilling. A serving of pork belly costs 14,000 KRW. At restaurants like this, it is required to order at least 2 servings. And of course, you must make a Korean lettuce wrap! How did I do? Not too bad, and a great bite.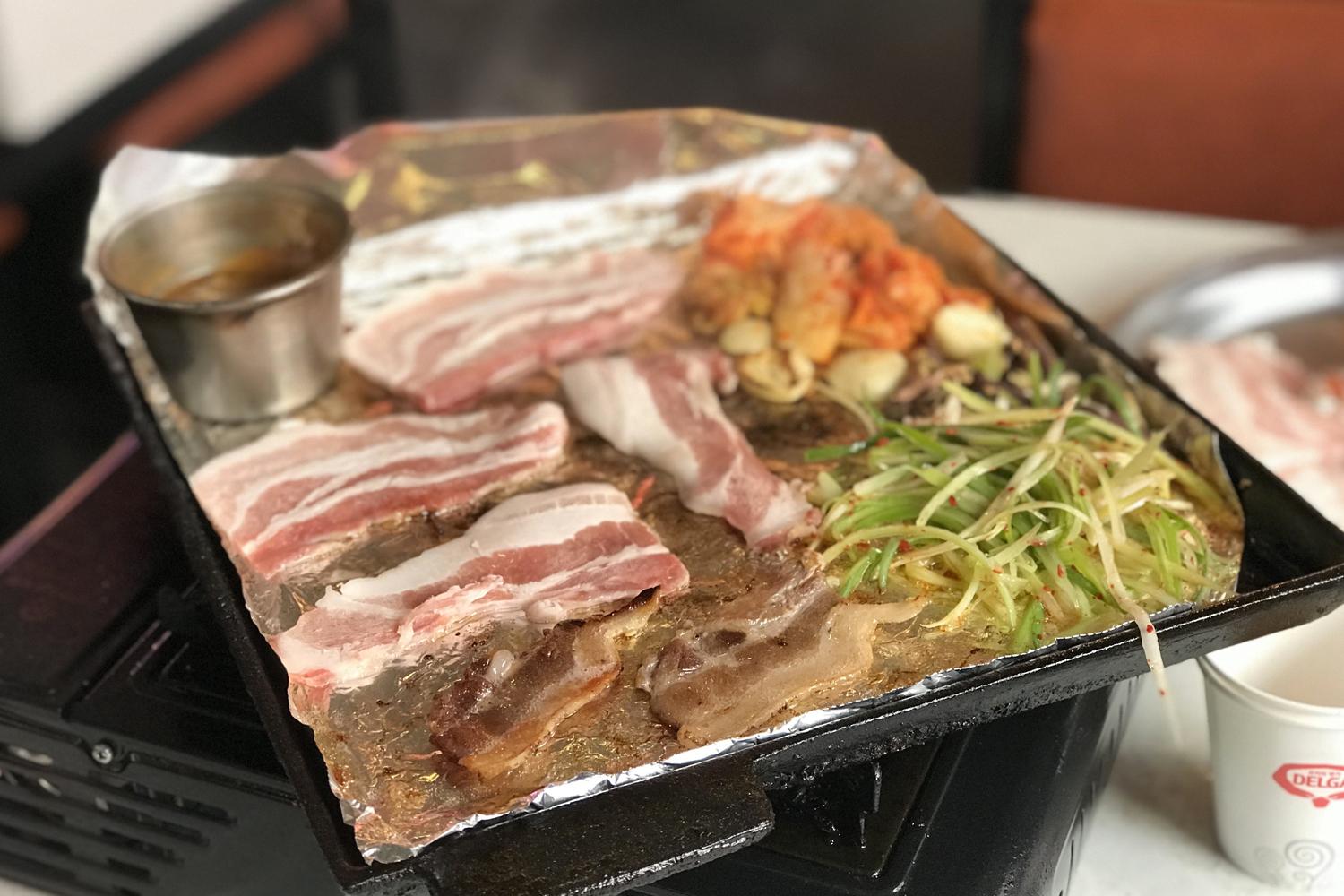 I recommend that you grill the kimchi, scallions, and garlic while you grill the meat. It's super delicious and has a nice grill taste to it. Even though I'm not a huge veggie fan, it's awesome when it is grilled liked this.
I used lettuce for my first wrap, then I tried it with a perilla leaf. I added pork belly, kimchi, garlic, scallions, and a few more veggies. It's a delicious combination. Perilla leave has a rather unique and strong scent. There are many people who might like it. If you do not like the smell of the leaf, then you might not like the taste.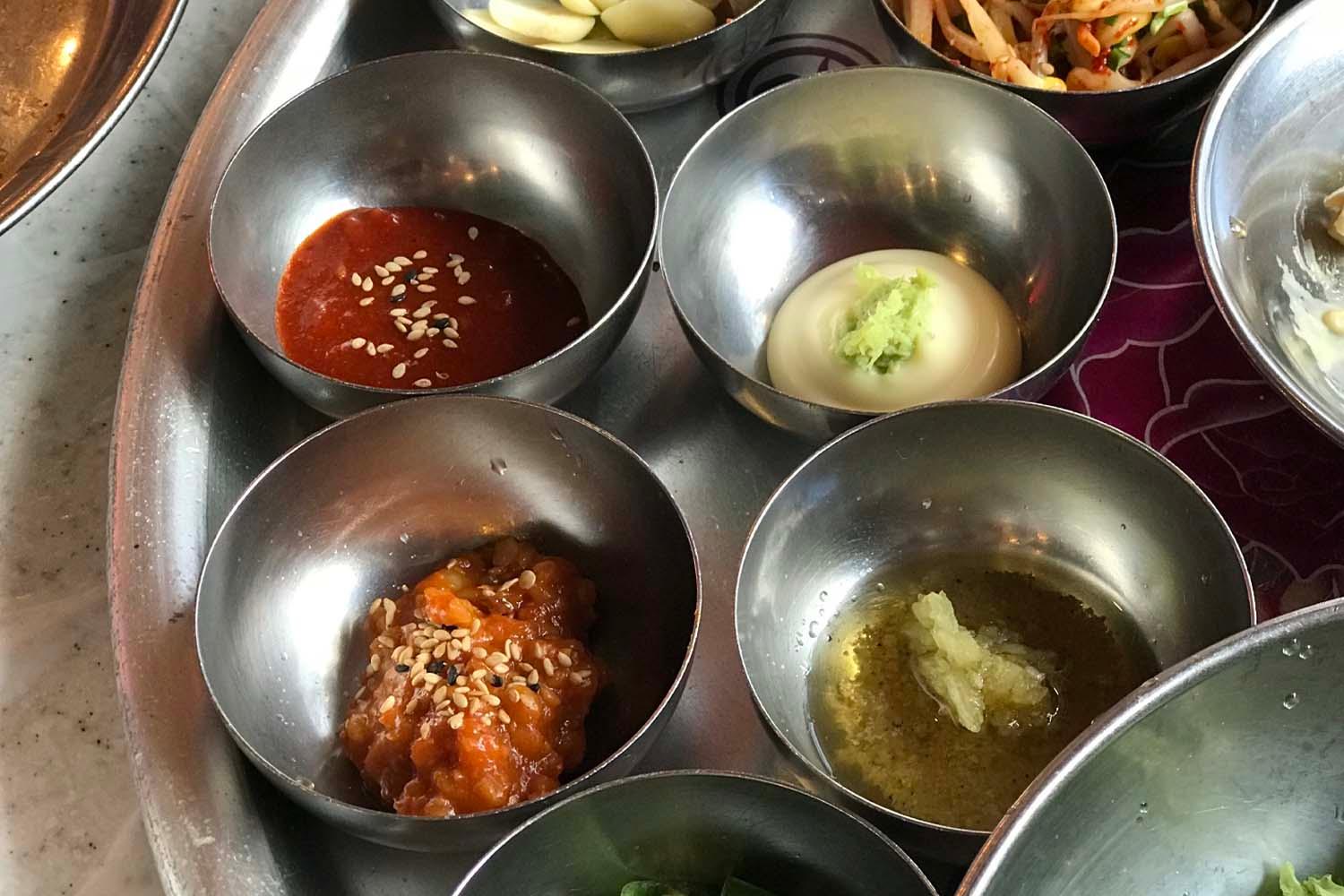 Four dipping sauces are available for you to eat with your grilled meat. There is ssamjang (soybean), gochujang (red pepper paste), salt and sesame oil, and wasabi mayo. Personally, I like ssamjang the best, and the salt and sesame oil combo is a close second. They actually add a little bit of garlic to the salt and sesame oil combo. My least favorite sauce was the wasabi mayo because it didn't help with the greasy feeling.
---
Celebrity-Approved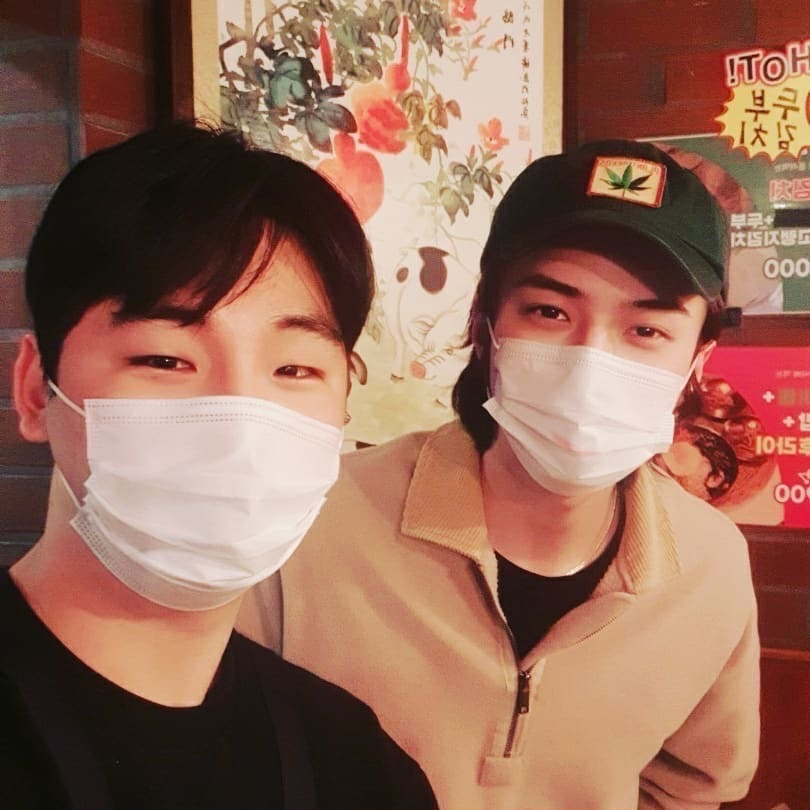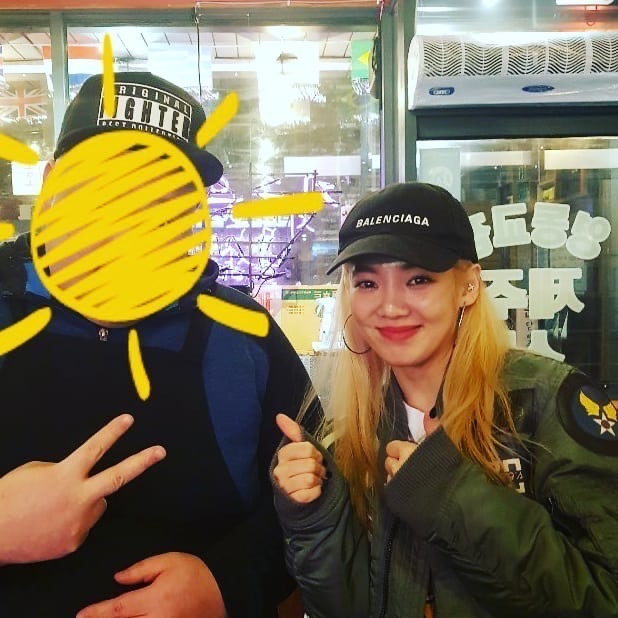 Yeongdonggyojib (영동교집) has brought in a lot of celebrities as customers. For those who want to trace the steps of celebrities or go to places they frequent, this restaurant should be on your list! Not only is the food good, but it is also often visited by celebrities like EXO's Sehun and SNSD's Hyoyeon.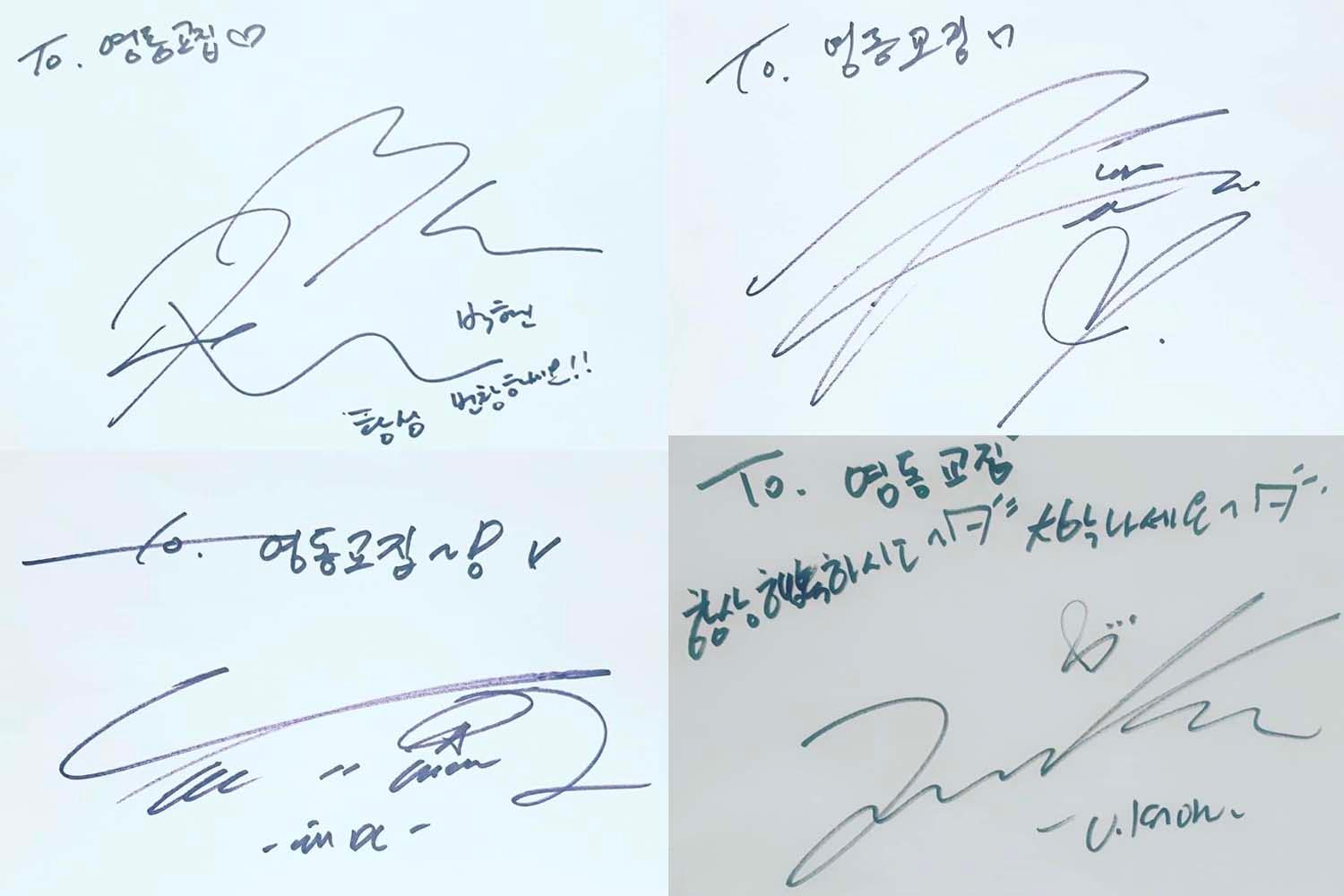 Autographs from EXO Baekhyun, EXO Kai, SHINEE Taemin, and TVXQ Yunho.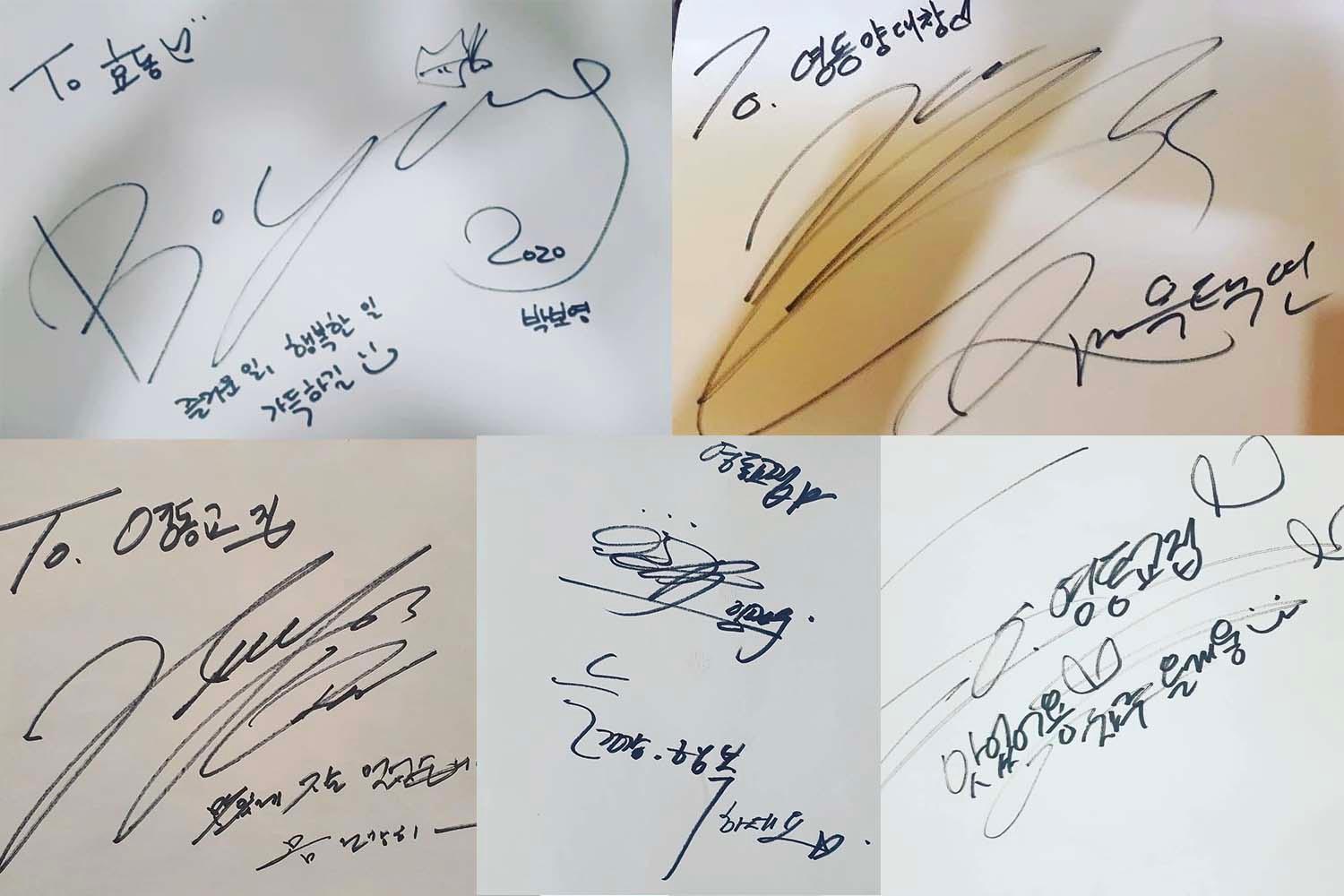 Autographs from Park Bo-Young, 2PM's Taecyeon, MAMAMOO's Hwasa, Lee Kwang Soo, and HyunA
Not only have members of EXO and SNSD visited, but celebrities like SHINEE's Taemin, 2PM's Taecyeon, MAMAMOO's Hwasa, Lee Kwang Soo, and HyunA have visited as well. And so many more!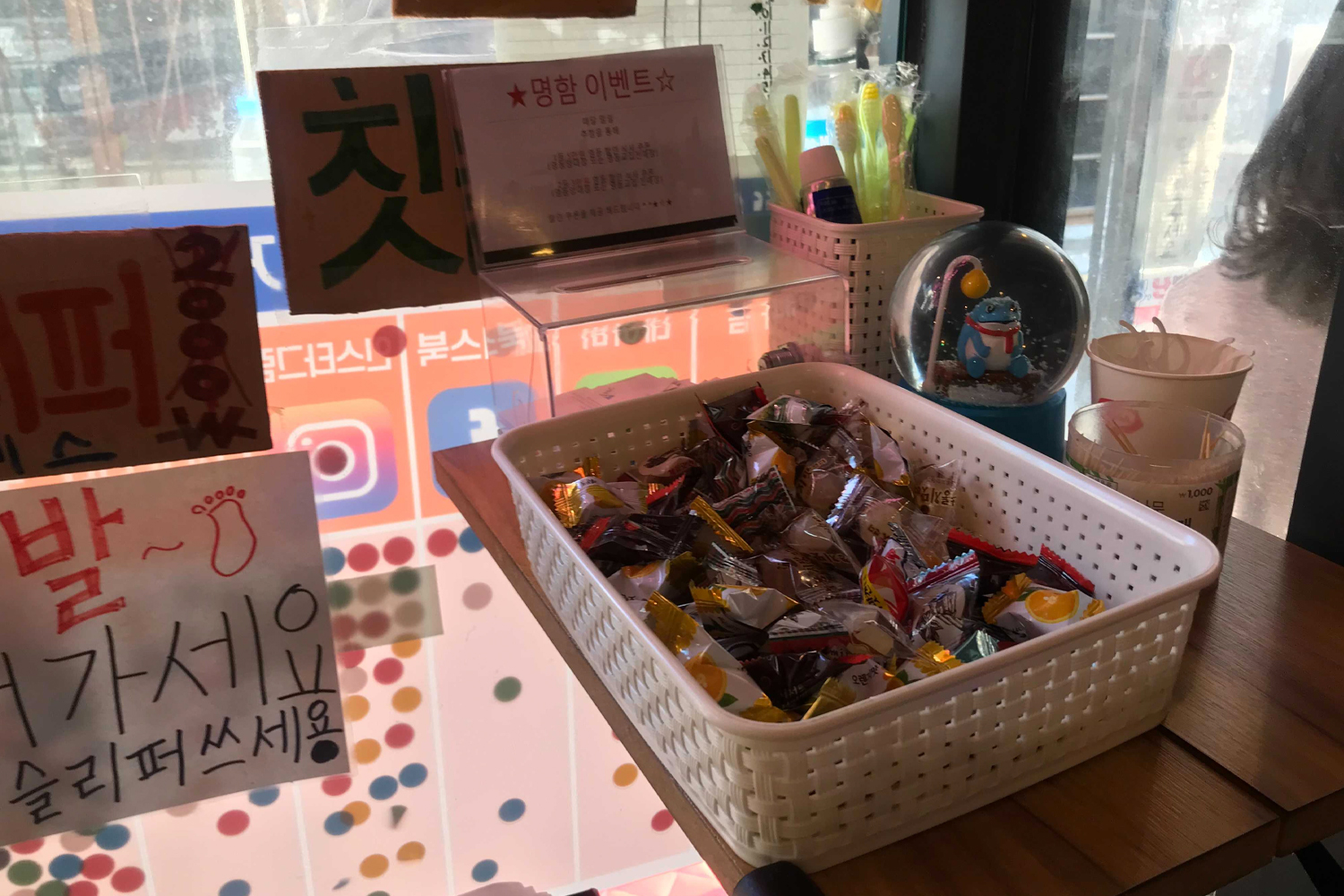 At the counter, the shop offers free candy and deodorizing spray for your clothes. Who is interested in traveling to Korea or tracing the steps of local Korean celebrities? If you are, you should definitely bookmark this place.
---
How To Get There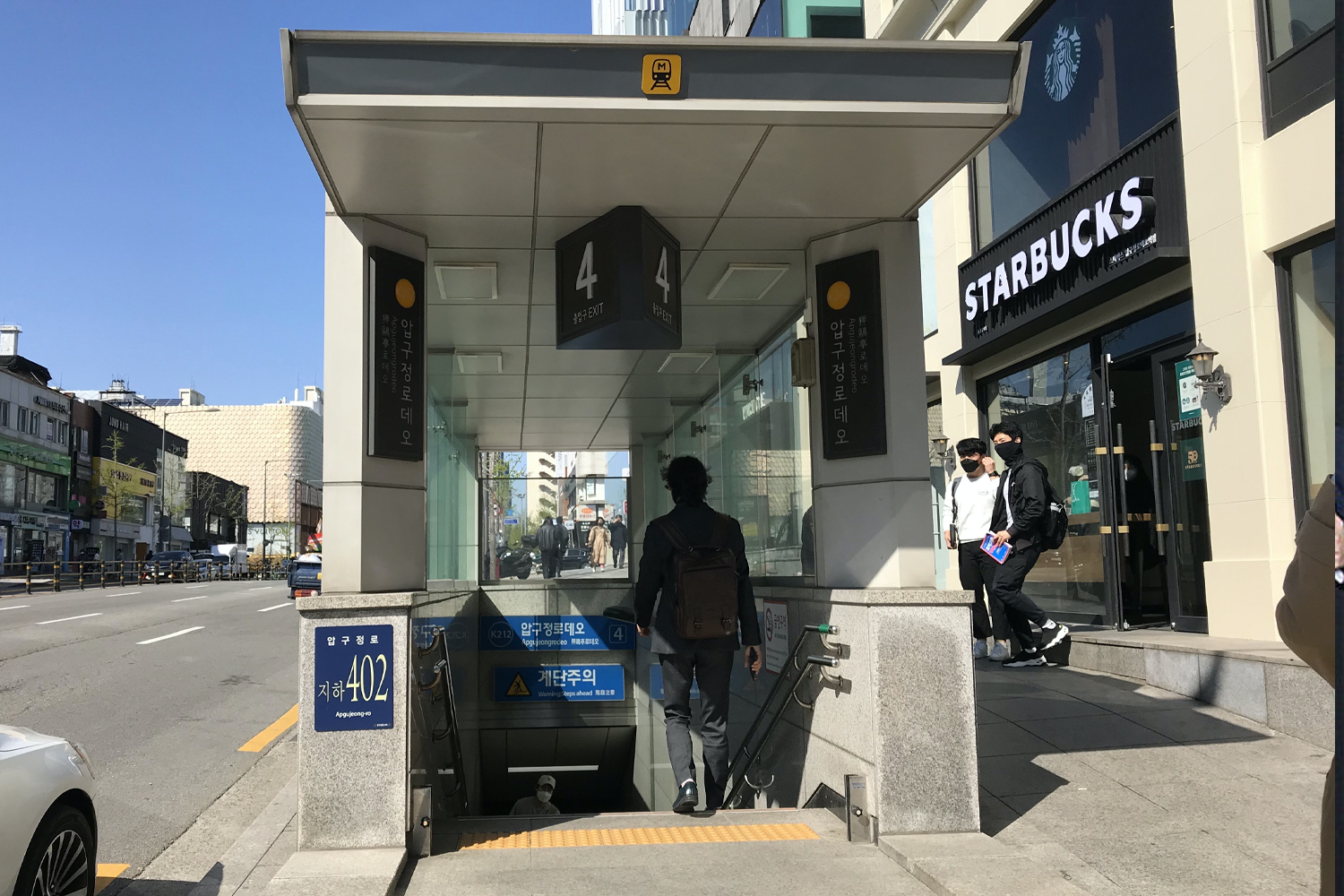 Get off at Apgujeong Rodeo Station (압구정로데오역) Exit 4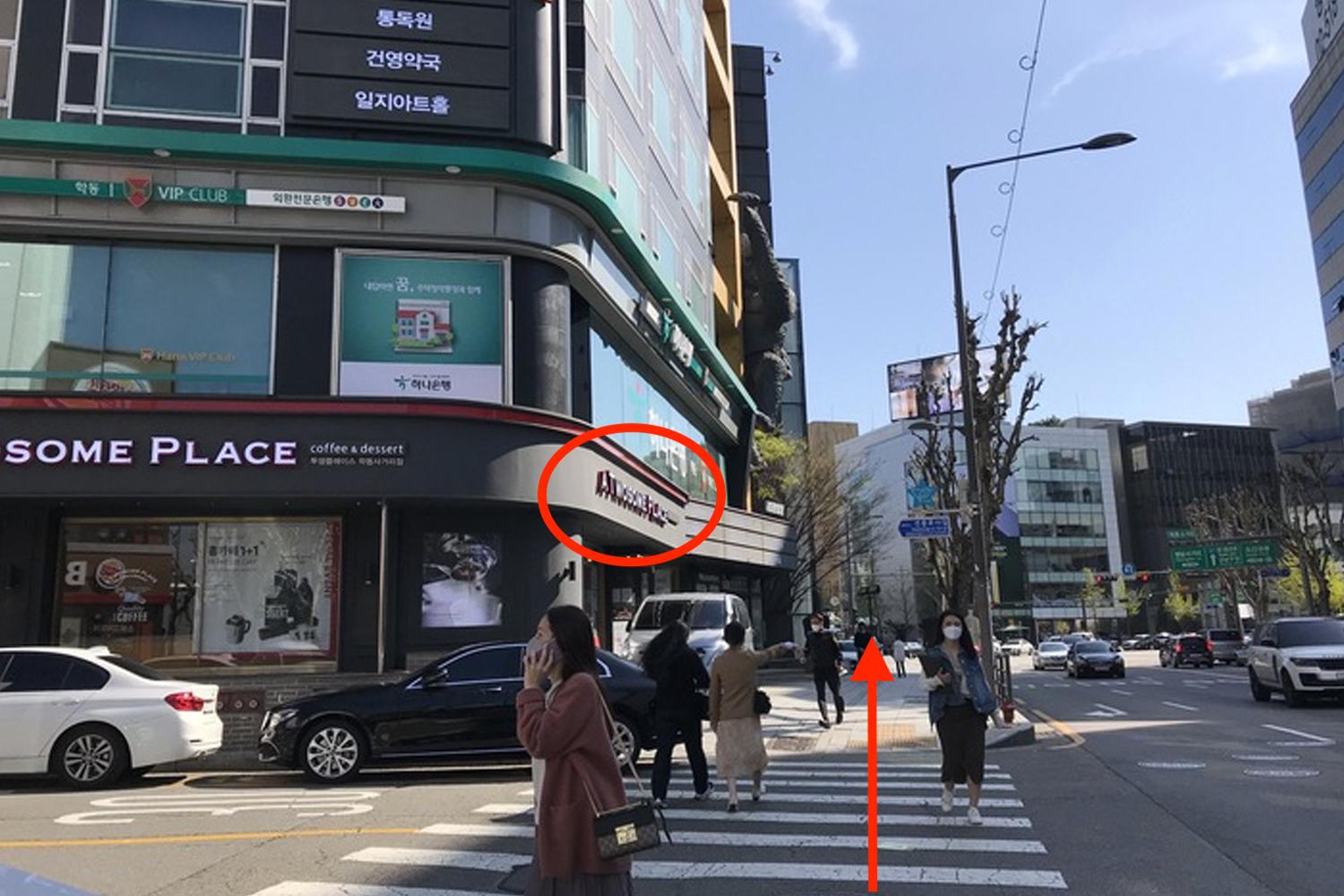 Cross the intersection from exit 4 towards Twosome Place and keep walking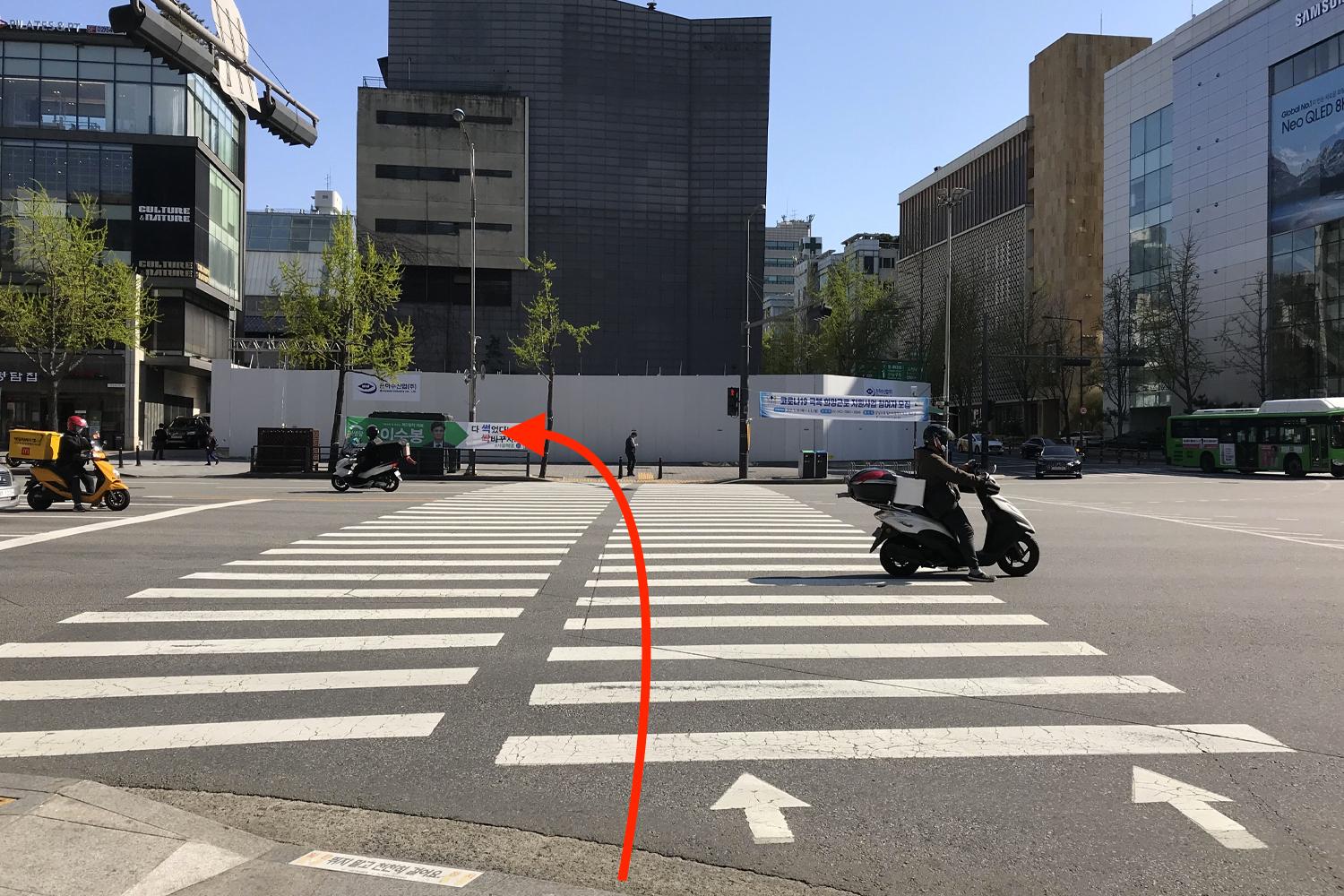 There will be 4 large intersections, walk across the one shown in the image and turn left.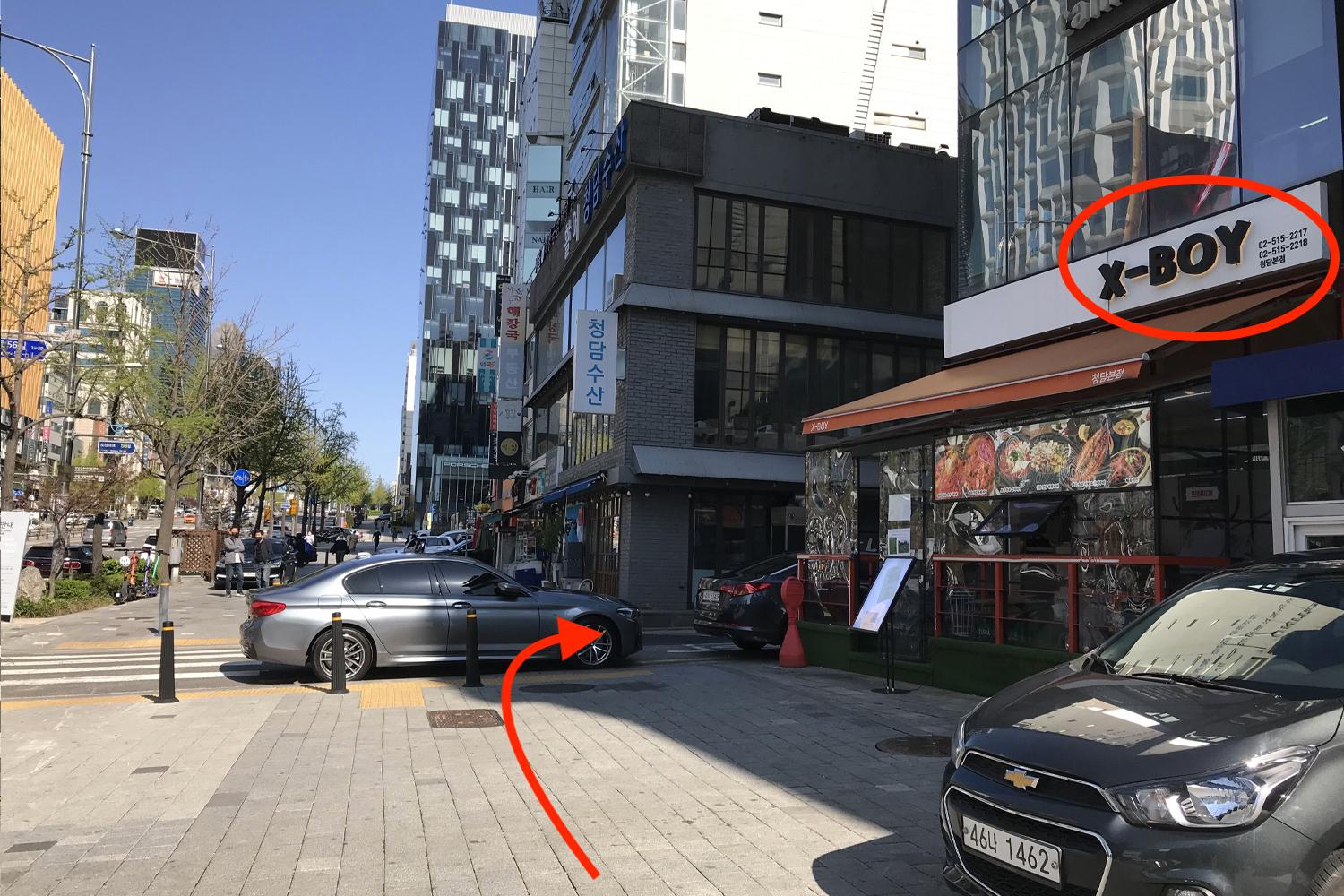 Keep walking straight until you see an X-BOY shop. From there turn right into the alley past the shop.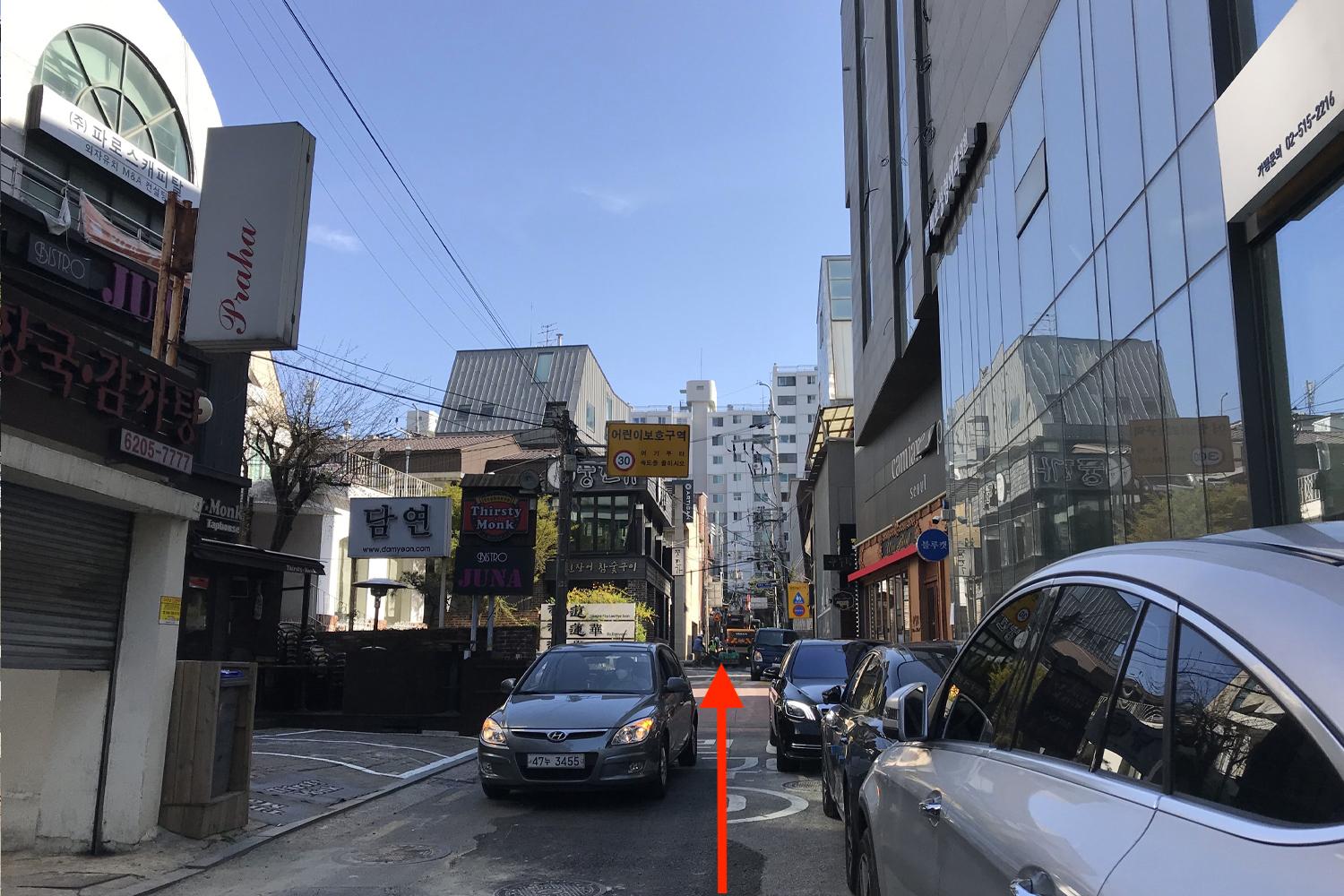 Keep walking straight until you reach an intersection next to Pungcheonga (풍천가).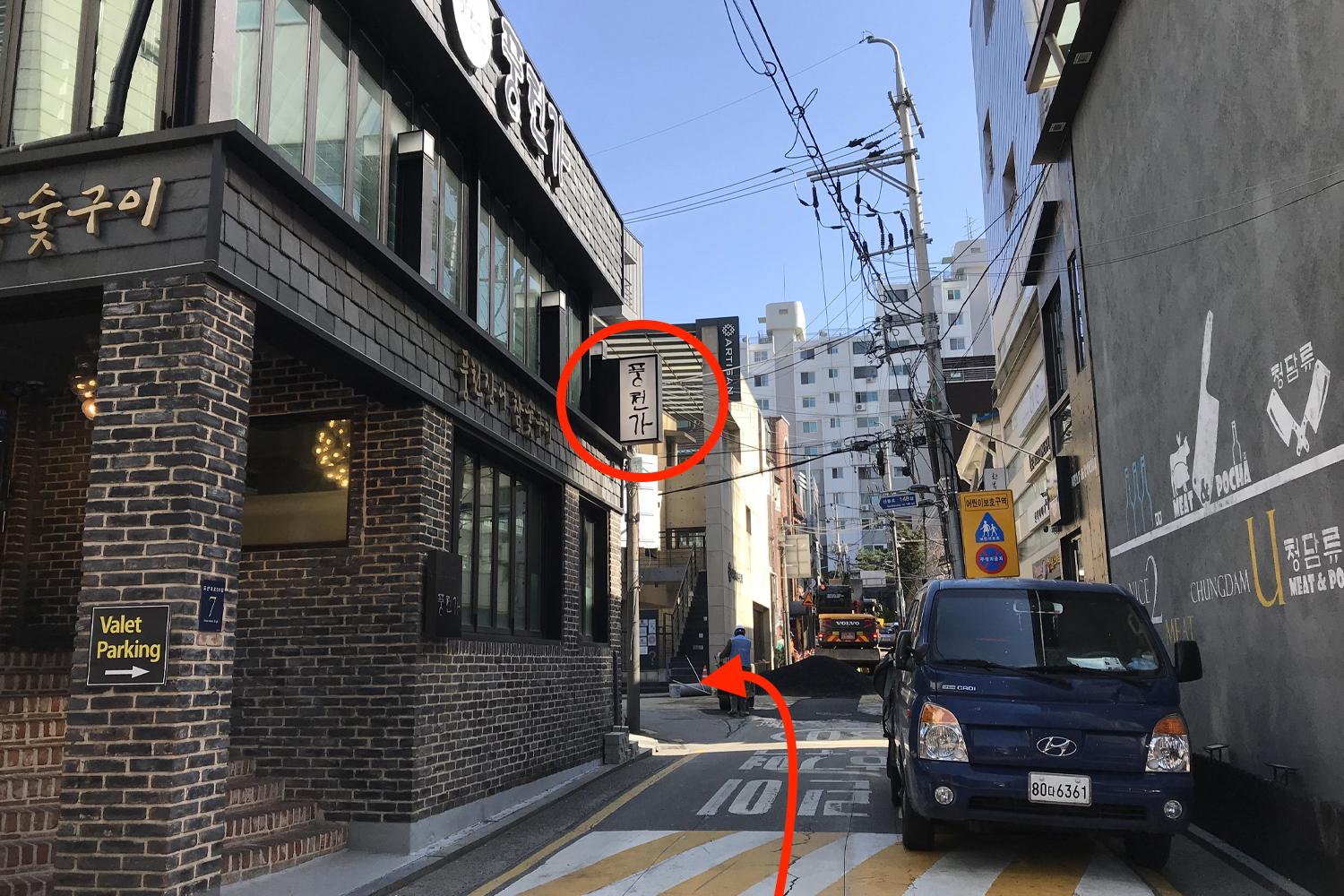 When you see the sign for Pungcheonga (풍천가), make a left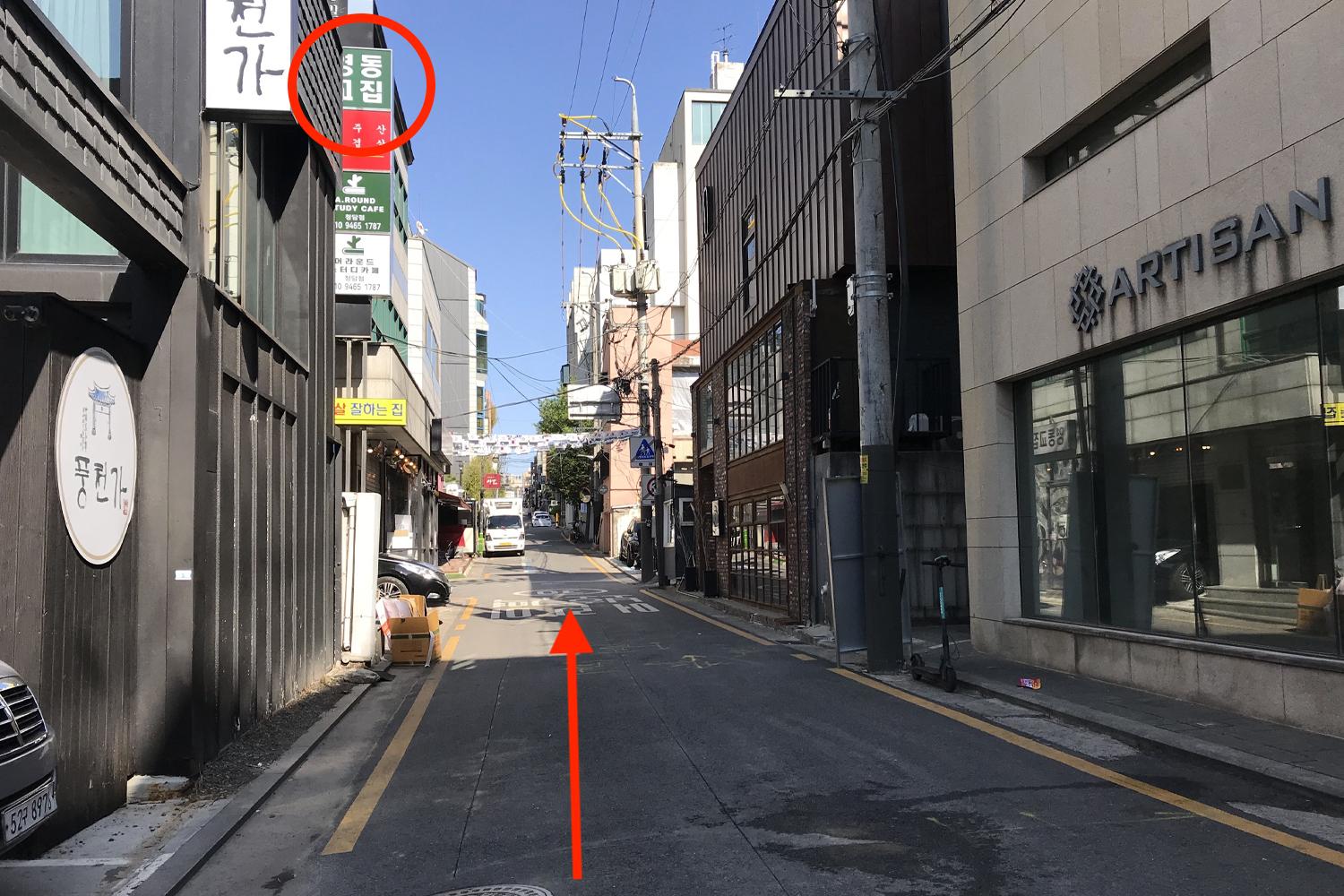 Turn left and go straight until you see a small green sign saying Yeongdonggyojib (영동교집).
Here is the Yeongdonggyojib (영동교집) front exterior.
---
Yeongdonggyojib (영동교집) is a popular K-BBQ restaurant in Seoul, but not just for its free meat and good food! It's a great restaurant to bring friends or family to enjoy good food and company. We hope that you can enjoy a delicious meal at Yeongdonggyojip! If you have any questions or concerns, please leave a comment below or send us an email at help@creatrip.com! You can follow us on Instagram, TikTok, Twitter, and Facebook to stay updated on all things Korea!
---